Anthropology
Meet New Department Head Dr. Troy Case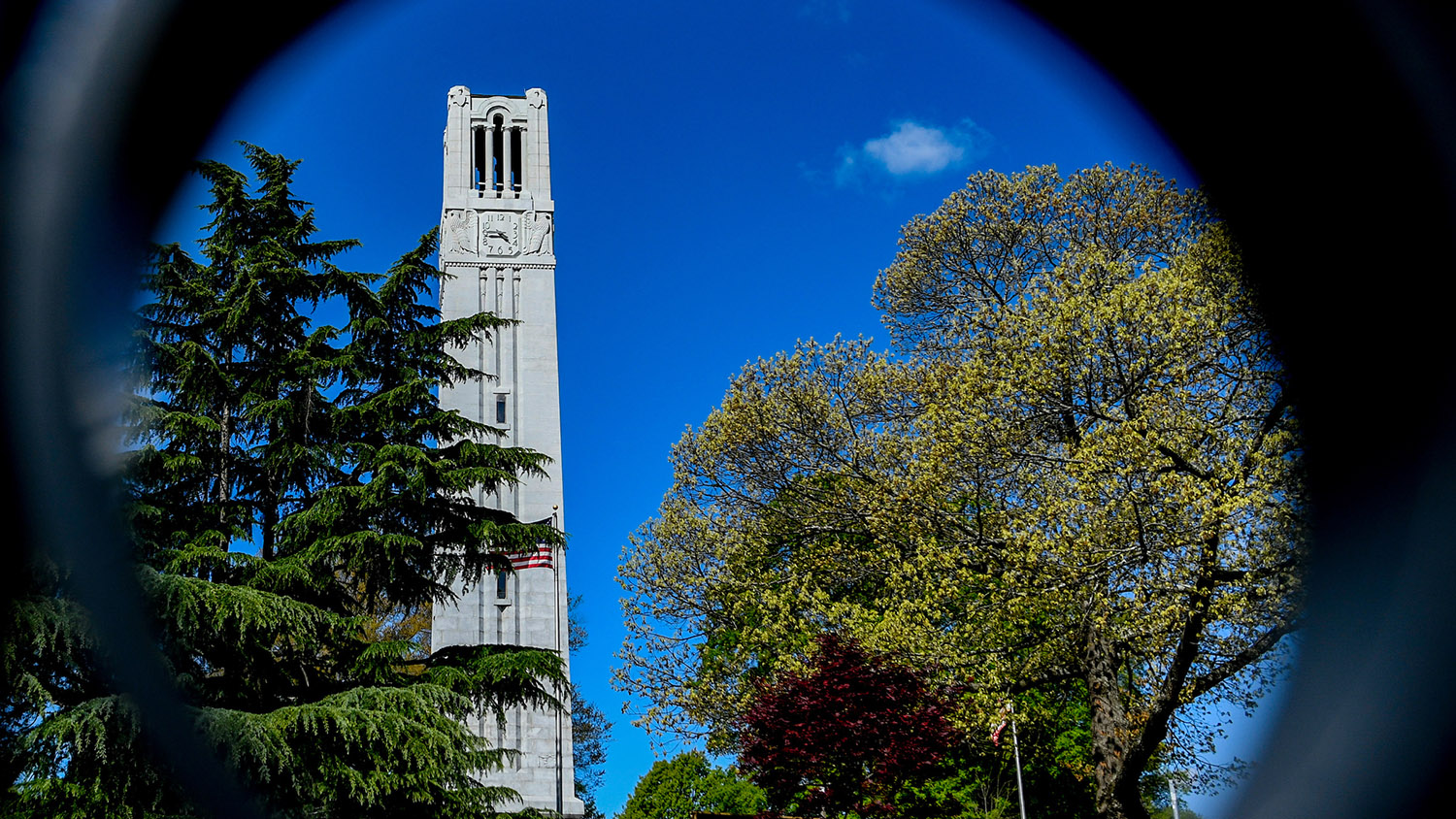 As a way to reintroduce our department newsletter and introduce our new Department of Sociology and Anthropology Head, I was asked to interview Dr. D. Troy Case who began teaching in 2001 and started teaching at NC State in 2003. He started his tenure as department head in July.
It can sometimes be easy to forget, especially for those who have had Dr. Case as a professor, that he was also once a student navigating life on campus. However, when asked about the start of his academic career, Dr. Case said he did not start his studies with aspirations of becoming a professor and ascending the ranks to Department Head. Instead, he aspired to become a doctor.
What he did know was that he wanted to seek higher education, which his parents encouraged. He started his undergrad as a chemistry major and tells me that after three years, he pivoted because "my dream was to travel and live overseas" and working as a doctor does not allow much time for travel.
A year later, he received his B.A. in Religious Studies from Willamette University. He then took a five-year break before pursuing his M.A. in Bioarchaeology from Arizona State University (ASU). At that time, he would learn Japanese and travel to Japan on a year-long scholarship. He ended up living in Japan and teaching English for another three years after that. "Physical anthropology is what I really love," Dr. Case said.
After earning his master's degree, he went on to obtain his Ph.D. in Physical Anthropology from ASU. When asked about the biggest accomplishment in his career, he discussed his work with the Hopewell culture and the research he conducted with Christopher Carr. The two are co-authors of the book, The Scioto Hopewell and Their Neighbors: Bioarcheological Documentation and Cultural Understanding.
I also asked Dr. Case about what his job entails. Before our interview, I spoke with a few other undergrads to get their assumptions about what a Department Head does. The general consensus was that he deals with the budget and student complaints. However, Dr. Case says he manages about 120 faculty, staff and grad students. He also works directly with College of Humanities and Social Sciences administrators and staff — and develops the course schedule and curriculum offered each semester.
During our discussion, Dr. Case said he often wonders about what attracts students to take classes in our department – is it course titles, descriptions, or another reason? Maybe one day we will conduct a survey to find out.
When asked about department plans for the future, Dr. Case tells me, "I want things to move smoothly" because "everything you do, you have to think of the repercussions." He wants to have a clear vision of 5-10 years from now.
The final topic we discussed was research and student opportunities. I asked him about his current research which is currently "all up in the air" due to his schedule. He did say that last summer, he finished excavating at a site in Thailand where they are studying the variation of limbs in Thai skeletons.
Concerning student research opportunities, he said that was "tricky" and "it is hard to predict" when more opportunities would arise because it depends on what faculty are working on at any given time, and due to the COVID-19 pandemic. However, most likely students would be involved by working on archaeological data and collections. He also mentioned perhaps volunteering at the Office of State Archaeology, or studying abroad by attending the archaeological field school at the Makounta-Voules site in Cyprus during the summer.
Moving forward, we are excited to have Dr. Case as our new Sociology and Anthropology Department Head. His vast experience and knowledge within the department are sure to make him a great leader and resource for faculty, staff and students. We know he will represent our small department well and will have the interests of many in mind with any changes to come during these developing times.
This post was written by Mary Erickson, a senior studying anthropology with minors in history and international studies and a Department of Sociology and Anthropology student ambassador.