An Interview with 2022 CHASS Outstanding Lecturer Alison Greene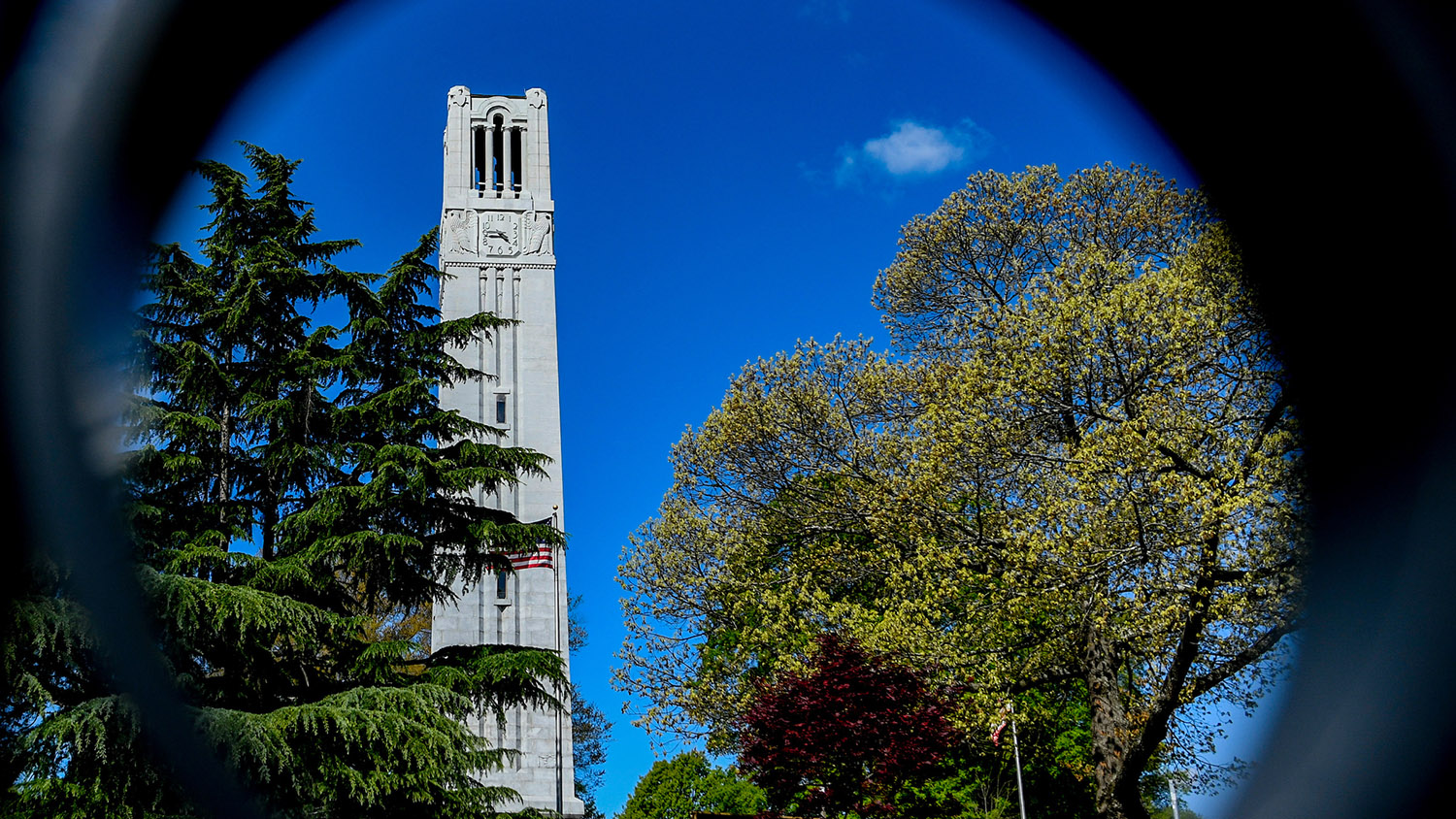 I recently had the honor of interviewing Dr. Alison Greene, the 2022 recipient of the College of Humanities and Social Sciences Outstanding Lecturer Award.
Dr. Greene is an associate teaching professor in the Department of Sociology and Anthropology. She has been teaching since 2009 and became an advisor in 2013. She currently teaches three courses — Cultural Anthropology, Native Peoples and Cultures of North America, and Andean South America — and serves as the faculty advisor for the Anthropology Club.
Dr. Greene's Outstanding Lecturer Award is indeed an honor because Dr. Greene was chosen by her peers and supported by her students for this award, which acknowledges the significant positive impact an instructor has on student experiences and success. Dr. Greene will be recognized at the College of Humanities and Social Science's annual Faculty Awards event in 2022.
I had the pleasure of interviewing Dr. Greene following her achievement, and we discussed what this meant for her. She said that even just being nominated for this award was an honor. She knows how important teaching is to NC State and felt extremely grateful to be recognized for something she loves to do. She said that getting a teaching award was a yearning; teaching is what she cares about most, and this award indicates support and affirmation from her colleagues and superiors. It was something she hoped would happen in her career and is a dream come true; it is also something encouraging as she continues her career here at NC State.
I, unfortunately, have never had the honor of taking one of Dr.Greene's courses but based on the feedback I received from fellow students, her classes are informative, inclusive and engaging. I wondered what her favorite moment was during her career at State. She said it was not possible for her to pinpoint one specific moment during her career that was her favorite, so she spoke of her favorite types of moments.
The first was when students discover something new to them in class that they think is fascinating and it is something that broadens their worldview. She said that In cultural anthropology, there are a lot of times when a student's worldview gets broader so their sense of what is possible grows larger. She also mentioned that she enjoys how everyone thinks differently so sometimes students will express something she hadn't thought about and they will shed new light on things, so she is constantly learning.
On top of advising and teaching, Dr. Greene also gets to hang out socially with students during her Anthropology Club meetings. She finds these experiences very enriching to her teaching and advising as it helps her get to know them more personally and from a different perspective. Dr.Greene also expressed how she really enjoys it when students keep in touch after they graduate. She loves to learn of all the cool things they have gone on to do after their time at NC State. She also uses this information as a resource for advising current students; she tries to use past students' successes to uplift current anthropology majors and show them the many different and interesting directions their knowledge can take them.
As I have said before, I have heard wonderful feedback pertaining to her classes so I wanted to know what her goals are for a successful class to learn about her teaching philosophy. For a successful class, Dr. Greene hopes that students will take a solid chunk of information away from her courses because the material is important. She also emphasizes the traditional learning of memorization; sometimes we push critical thinking so much that we forget the importance of simply retaining relevant facts and information. She also hopes that students leave the class with the ability to practice social science methods, specifically anthropological ones.
These methods are extremely applicable in daily life and will provide students with a bigger tool kit when they leave class. She also hopes that students make discoveries in class, and she hopes these discoveries will shape their practice going forward, even if they don't attribute these changes to their classroom experience. As an example, we talked about how important gender is in cultural anthropology. Dr. Greene thinks a lot of students do not realize how flexible gender is in the whole biological world and among human beings in particular. For a lot of students, learning that lesson is affirmative to who they are, which can lead to a positive learning experience. Students also learn about a lot of terrible things that happened to indigenous people, and it is something that is sad, but it is something they must cope with — and she thinks that having that knowledge gives them more informed citizenship.
When I asked Dr. Greene about her teaching philosophy, she said that the framework for her lectures was inspired by one of the professors she had during her time in graduate school. She said this professor was a wizard with lectures and he made them dialogic — it was engaging for the students and was extremely effective. She said she tries to follow his example and involve the students in class rather than just lecturing the whole time.
She also has tried to vary her assignments. She knows that some students have strengths in different areas, so she tries to make the class as inclusive as possible. She likes to put an emphasis on active learning, so she works to make the assignments have something for everyone — whole class, small group, individual essay, multiple-choice test, kinship projects, etc. Another aspect of Dr. Greene's teaching philosophy is being open-minded. She wants to listen to students' responses and consider the subject from their perspective because, as she said, "most people are mostly good; there are times when people cheat, or some people write things to get over on you, but most people are good. I try to open my mind and respect students and listen."
Dr.Greene also tries to demystify the academic process. She tells people of her own experience and research in an effort to try to expose and inspire other students about possible paths they can take and the experiences they can expose themselves to.
And lastly, Dr. Greene wants students to realize that what they are learning is relevant, that all of this "stuff" adds up to something useful. She encourages students to take an active role in society and to use the knowledge they have gained. But finally and personally, one of my favorite things Dr.Greene said during this interview was "life should be fun and learning should be fun."
I am extremely honored to have had the opportunity to get to know Dr. Greene because of her recent achievement. If you would like to learn more about Dr. Greene here is a link to an article for her faculty spotlight done in October of 2020 by a fellow ambassador.
I am extremely grateful for the opportunity to interview such an amazing Department of Sociology and Anthropology faculty member and I hope that if you ever have the opportunity to take a course or interact with her that you feel inspired enough to do so!
This article is by Geena Thomas, a Department of Sociology and Anthropology student ambassador majoring in criminology and minoring in forensic science.